This bred is a great snack with hummus, pesto, butter or any kind of dip. Also it goes very well together with any kind of soup. When you make this make sure you are using the best olives and tomatoes you can get because they will make the taste of the bred.  It is great also together with red wine and some goat cheese and fresh tomatoes.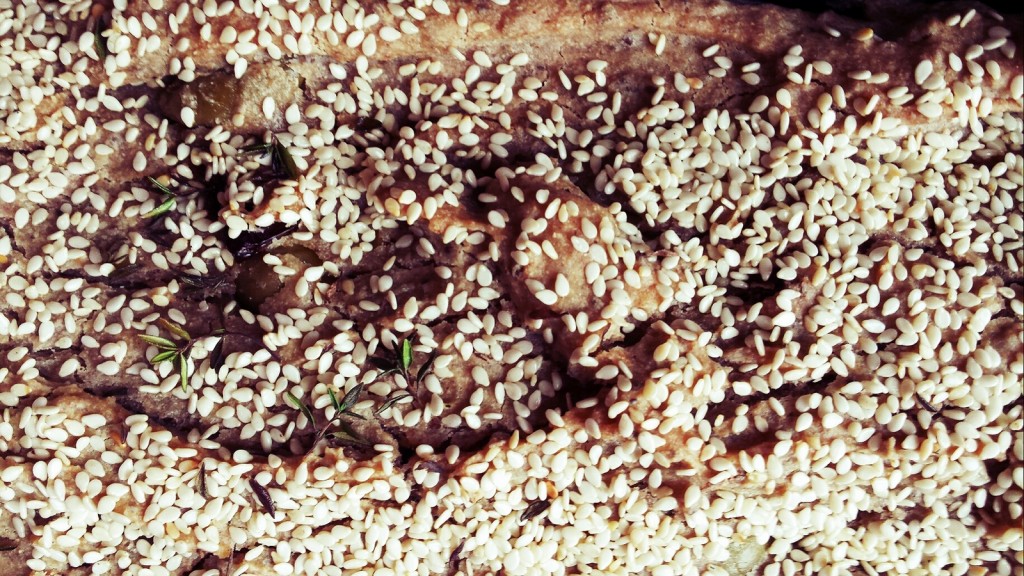 Easy to make, super delicious and healthy.  Great for everyday and on special occasions.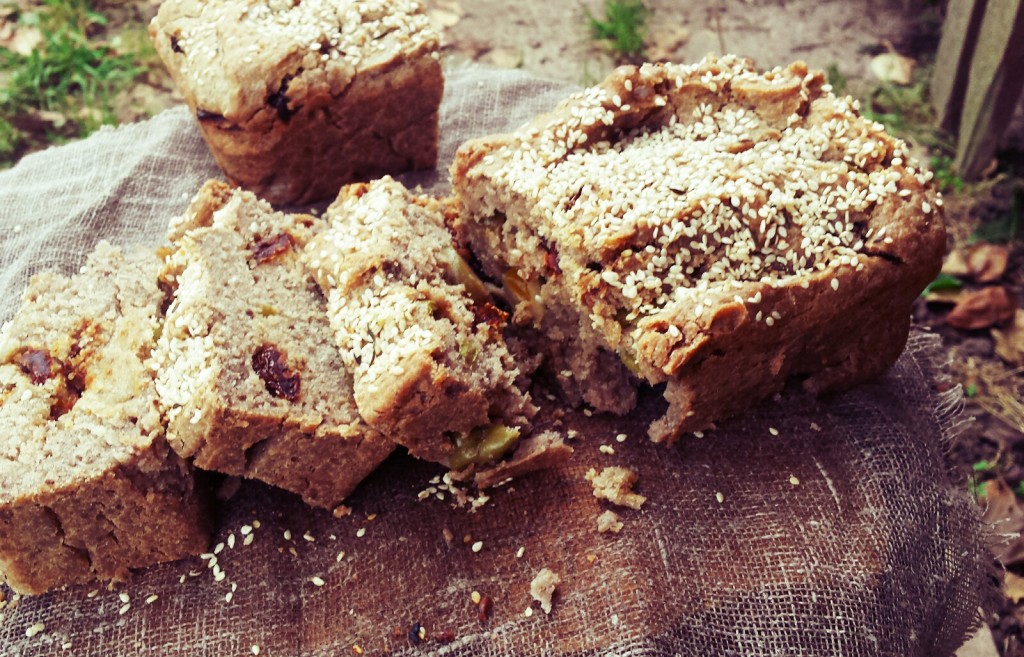 INGREDIENTS
150ml extra virgin olive oil
2  tablespoons chi
3 tablespoons apple cider vinegar
500 g buckwheat flour
180g sun- dried tomatoes
180g black or green olives, pitted
20g fresh rosemary
Handful of white sesame seeds (optional)
Coconut oil for greasing
Salt and pepper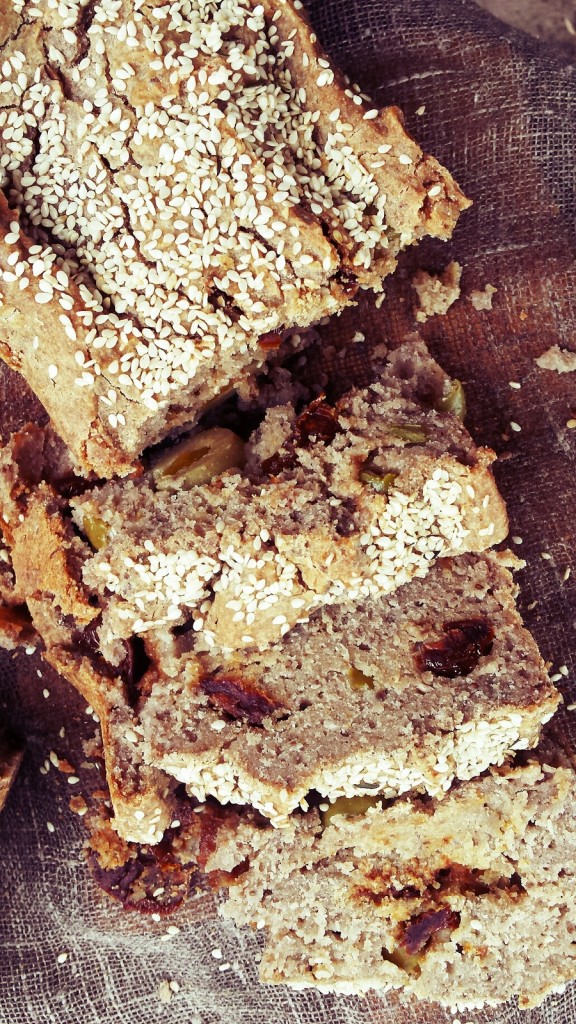 INSTRUCTIONS
Preheat the oven to 200C.
In a big mixing bowl whisk together buckwheat flour, 450ml of water, the olive oil, apple cider vinegar,  chia, salt and black peppers.
Stir in the olives and sun-dried tomatoes, add half of the rosemary and mix them in.
Grease a baking dish with oil and pour in the mix and on the top of it put the rest of the rosemary and white sesame seeds.
Place it in oven and bake for 30 minutes.